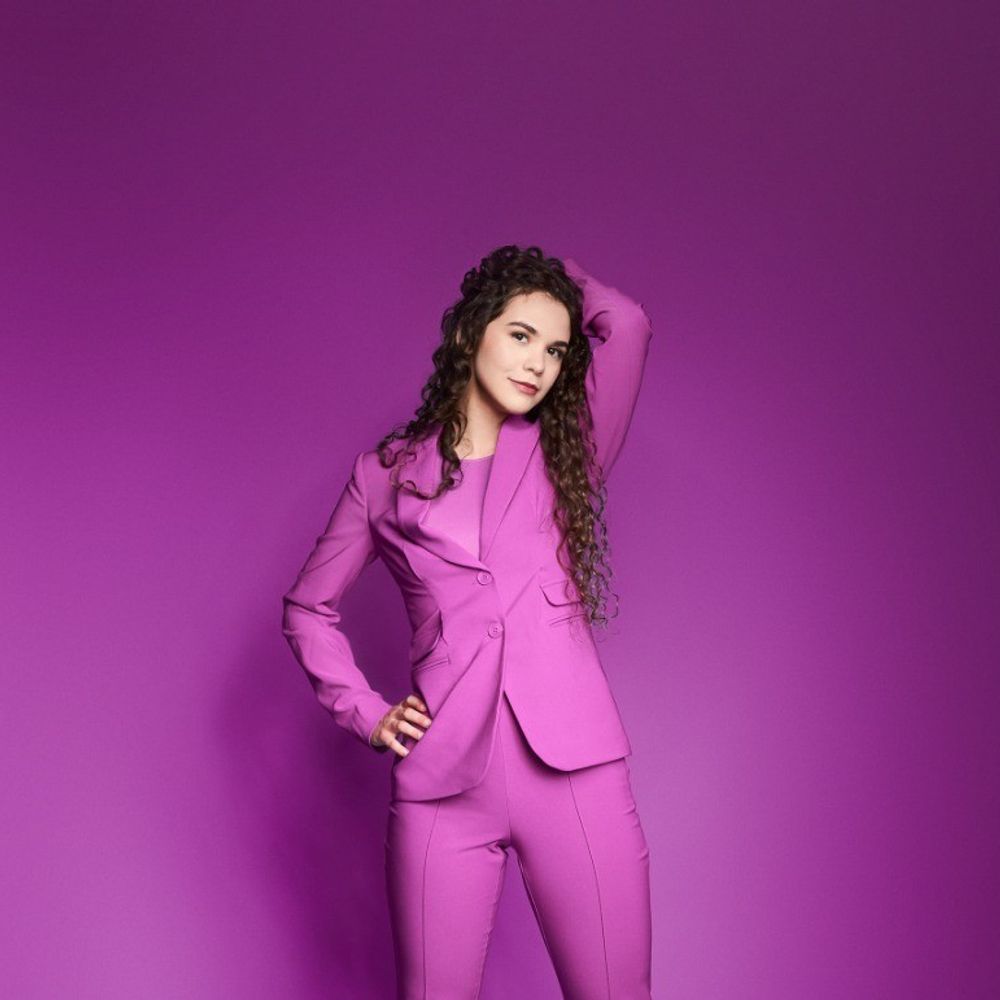 Bio
While some artists work to master their chosen genre and others may even manage to define one, Alex Whorms crafts music that is essentially a genre unto itself. From her beloved piano, the singer, songwriter and screen composer flows freely and flawlessly between styles and sounds, gracefully blending classic singer-songwriter pop, jazz, soul, rock, classical, folk and almost anything else that strikes her fancy — while investing everything with honest tales and authentic emotions drawn from her own life and experiences.
Even she has trouble assigning it a name. "I've struggled to explain my sound for a long time," she laughs. "The ideas I have are all over the place. I'm inspired by so many different styles."
Not bad for someone who didn't — and wouldn't — listen to the radio until a few years ago. A self-described "classical music kid" who became a "musical theatre kid" in high school, Whorms went from practising piano five hours a day to reading charts in pit bands and conducting choirs while still in her teens. She loved the dramatic melodies, the lyrics that told stories. She could handle Chopin, Rachmaninoff, Beethoven, Rodgers and Hammerstein. What she couldn't handle was the Top 40. "I hated it," she admits. "Pop music seemed so disingenuous to me when I was growing up. I used to have an old iPod that I would listen to in the car so I didn't have to hear the radio. I would go to the library, grab whatever CDs looked interesting, load them in and put them on shuffle."
One day, the wheel landed on a Sarah Slean song, and Whorms' world widened. "I found her music incredible because it was dramatic, and her lyrics are poetry. It was sensitive and beautiful. I could relate." Slean led her to Regina Spektor and Tori Amos, Fiona Apple and Sara Bareilles, Julia Michaels, Carole King, and Laila Biali — and before long, Whorms had found a new passion. A new obsession. And a new calling. She began studying the craft of songwriting, honing her skills as a performer and bandleader, sharpening her pen as a lyricist. From the beginning, her goal has been the same: To deliver honesty. Authenticity. Passion.
With three EP's, several singles, and a 2019 Hamilton Arts Award to her name, Whorms has appeared on over 20 CBC Radio shows across Canada and performed on national and regional television programs (CityTV, CHCH TV "Morning Live", Cable 14 "Christmas At The Westdale, "Ensemble!", "Marz Garage"). She has toured across Ontario, hitting Toronto Pride (2023), Hamilton's Festival of Friends (2018, 2021, 2023), New York City's Sidewalk Cafe (2017) and even the Temerty Theatre at Toronto's Royal Conservatory of Music (2023), sharing the stage with the likes of Lorraine Segato, Blair Packham, and Jacob Moon. Her 2022 performance at Hamilton's LIVELab sold out and her single, "Christmas Morning" was named one of CBC Music's "Best new holiday songs of 2022".
On top of that, the graduate of Humber College's esteemed Music Composition program is also an in-demand session musician, screen composer, and content creator, most notably creating social media videos for CBC Music since 2022 and composing the soundtrack for the 2021 documentary "Why Didn't I Leave?", which premiered at the Hamilton Film Festival and examined the barriers faced by victims of domestic violence.
Gearing up to release her fourth EP in 2024, Alex Whorms looks forward to splitting her time between the recording studio in the coming year.
[Photos by Erik Marcinkowski]