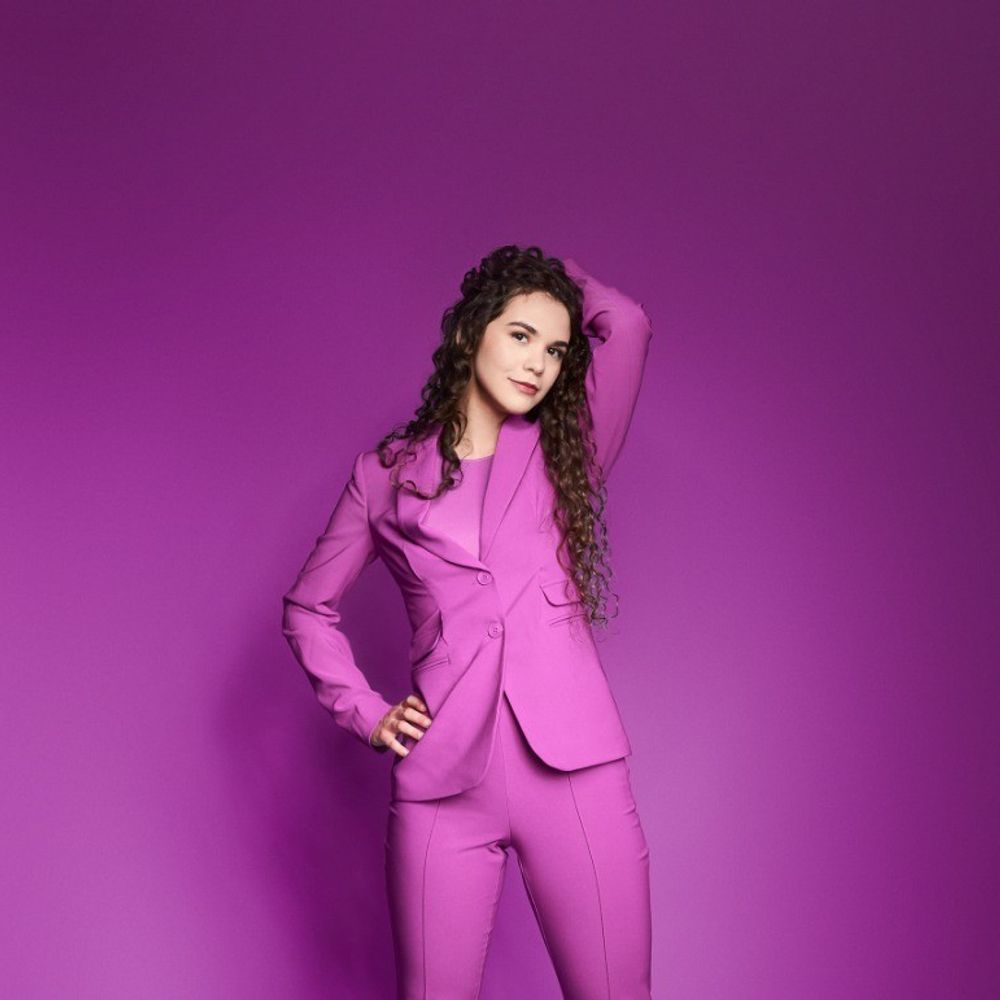 Bio
Alex Whorms crafts music that is essentially a genre unto itself. Seated at her beloved piano, the young multi-instrumentalist, vocalist, and composer flows freely and flawlessly between styles and sounds, gracefully blending classic singer-songwriter pop, jazz, soul, rock, classical, folk and almost anything else that strikes her fancy — while investing everything with honest tales and authentic emotions drawn from her own life and experiences. Even she has trouble assigning it a name. "I've struggled to explain my sound to people for a long time," she admits. "The ideas I have are all over the place. But what can I say? I am inspired by many different styles." 
Not bad for someone who didn't — and wouldn't — listen to the radio until a few years ago. A self-described "classical music kid" who became a "musical theatre nerd" in high school, Whorms went from practicing piano five hours a day to reading charts in pit bands and conducting choirs while still in her teens. She loved the dramatic melodies, the lyrics that told stories. She could handle Chopin, Rachmaninoff, Beethoven, Rodgers and Hammerstein. What she couldn't handle was the Top 40. "I hated it," she admits. "I used to have an old iPod that I would listen to in my parents' car so I didn't have to hear the radio. I used to go to the library and grab whatever CDs looked interesting, load them in and put them on shuffle." 
One day, the wheel landed on a Sarah Slean song, and Whorms' world widened. "I found her music incredible because it was dramatic, and her lyrics are poetry. It was sensitive and intricately beautiful. I could relate." Slean led her to Regina Spektor and Tori Amos, Fiona Apple and Sarah Bareilles, Julia Michaels and Laila Biali — and before long, Whorms had found a new passion. A new obsession. And a new calling. She began studying the craft of songwriting, honing her skills as a performer and bandleader, sharpening her pen as a lyricist. From the beginning, her goal has been the same: To deliver honesty. Authenticity. Passion. 
"When I started writing songs, what moved me was processing real-life feelings," she says. "I want to share an honest experience with people. I want it to be moving - not overpolished, but not oversimplified either. I think this is why each of my songs has such distinct character. I wouldn't be able to represent the nuances of real life within a single genre. Because life isn't that simple." 
She should know. After releasing her 2017 EP Our Lives and 2019's Burgundy, Whorms' world became much busier. She won the 2019 Hamilton Arts Award for Emerging Artist in Music, earning praise for her "beautifully crafted pop songs" from Graham Rockingham of The Hamilton Spectator. She toured across Ontario, hitting Canadian Music Week in Toronto (2019), Hamilton's Festival of Friends (2018, 2021) and New York City's Sidewalk Cafe (2017). She performed on CHCH TV's Morning Live, and the Cable 14 programs Ensemble! and Marz Garage. Tracks from Burgundy were played on CBC Radio's Fresh Air and In the Key of C, with host Adam Carter praising the track Sunset for its "real, honest purity." Her Burgundy release concert at Hamilton's beloved Jillard Guitars sold out. 
With touring put abruptly on pause during the COVID-19 pandemic,  Whorms visited Toronto's Noble Street Studios with a medical mask and solo arrangements for piano and voice, including her 2021 rendition of Jann Arden's hit single "Insensitive", which Darryl Sterdan of Tinnitist calls "a piece of pure piano-based heartbreak... quietly beautiful and moving". 
That same year, Whorms' unbridled curiosity led her to something completely new: composing soundtrack music for film and TV. 
"I had been interested in the film industry for years, but never had the time to get involved! Screen scoring has turned out to be an exciting and natural extension of my songwriting craft. Now, instead of following the emotional cues of my own memories, I get to follow the cues of the scene unfolding on screen in real-time - free from the limits of style, structure, or instrumentation that can come with pop songwriting. It's creative in a whole new way and very inspiring that I get to consider the perspectives of other characters, and not just my own."
Of the 8 screen productions Whorms has worked on since 2021, she is most proud of the Bell Fibe TV 1 series "This Is The Thing" and the documentary "Why Didn't I Leave", which was created by a team of 19 women and examines the barriers faced by victims of gendered violence.
Now in 2022, Alex Whorms has returned to live performance, bringing a full band, fresh perspectives and new songs with her to the stage and recording studio.
[Photo by Erik Marcinkowski]