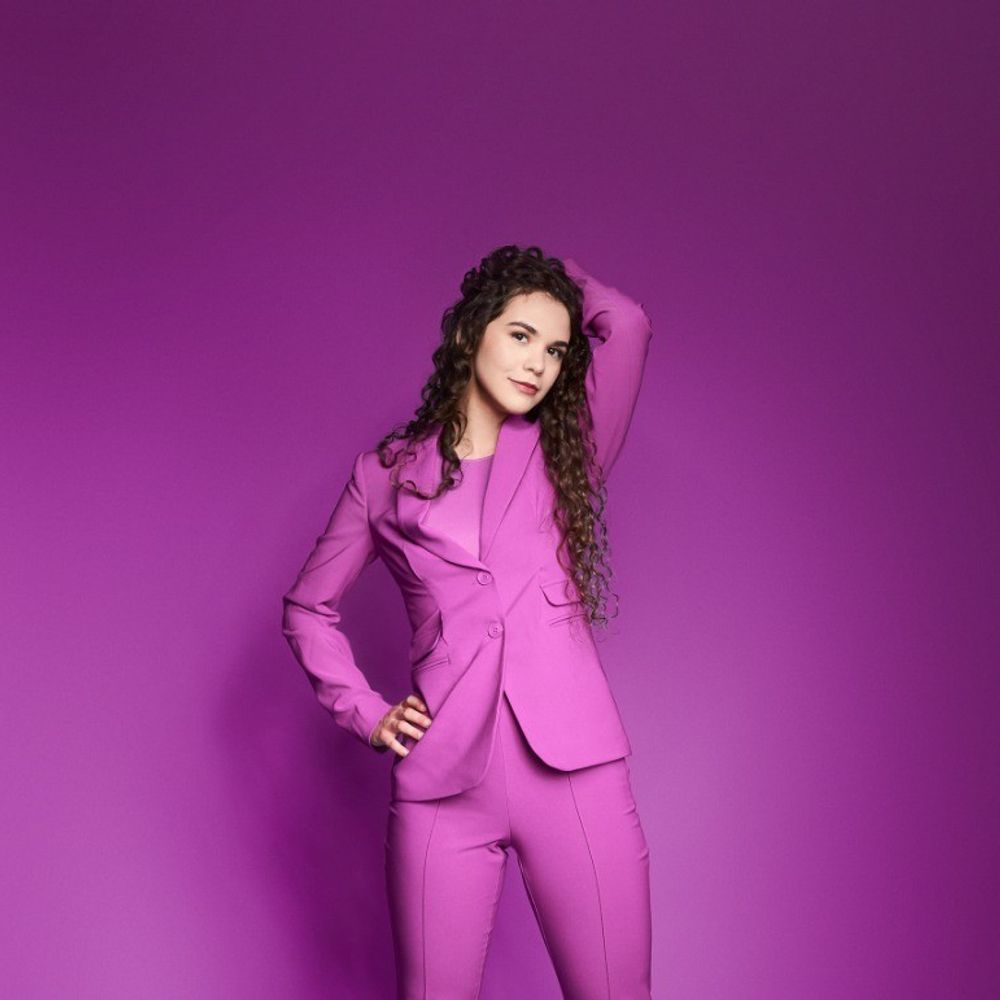 Bio
The music world is full of singer-songwriters trying to figure out who they are and who they want to be. Alex Whorms already knows exactly who she is — and she's never been happier just to be herself. 
"This is the most grounded I've ever felt - as a musician, artist, and person," the award-winning Hamilton singer-pianist says. "I've never felt more comfortable with myself or my music. I'm in a much more confident place."
Even better: It's a world of her own inspiration and creation. While some artists work to master their chosen genre and others may even manage to define one, Whorms crafts music that is essentially a genre unto itself. Seated at her beloved keyboard, the young vocalist and composer flows freely and flawlessly between styles and sounds, gracefully blending classic singer-songwriter pop, jazz, soul, rock, classical, folk and almost anything else that strikes her fancy — while investing everything with honest tales and authentic emotions drawn from her own life and experiences. Even she has trouble assigning it a name. "I've struggled to explain my sound to people for a long time," she laughs. "The ideas I have are all over the place. I'm inspired by so many different styles."
Not bad for someone who didn't — and wouldn't — listen to the radio until a few years ago. A self-described "classical music kid" who became a "musical theatre nerd" in high school, Whorms went from practising piano five hours a day to reading charts in pit bands and conducting choirs while still in her teens. She loved the dramatic melodies, the lyrics that told stories. She could handle Chopin, Rachmaninoff, Beethoven, Rodgers and Hammerstein. What she couldn't handle was the Top 40. "I hated it," she admits. "Pop music seemed so disingenuous to me when I was growing up. I used to have an old iPod that I would listen to in the car so I didn't have to hear the radio. I used to go to the library and grab whatever CDs looked interesting, load them in and put them on shuffle."
One day, the wheel landed on a Sarah Slean song, and Whorms' world widened. "I found her music incredible because it was dramatic, and her lyrics are poetry. It was sensitive and beautiful. I could relate." Slean led her to Regina Spektor and Tori Amos, Fiona Apple and Sarah Bareilles, Julia Michaels and Laila Biali — and before long, Whorms had found a new passion. A new obsession. And a new calling. She began studying the craft of songwriting, honing her skills as a performer and bandleader, sharpening her pen as a lyricist. From the beginning, her goal has been the same: To deliver honesty. Authenticity. Passion.
"My daily journal entries turned into poems, then song lyrics. Writing helped me figure things out," she says. "I like songs to be real and moving. Not overpolished and not oversimplified. Because life is so full of curveballs; it isn't simple."
She should know. After releasing her 2017 EP Our Lives and 2019's Burgundy, Whorms' world became much busier. She won the 2019 Hamilton Arts Award for Emerging Artist in Music, earning praise for her "beautifully crafted pop songs" from Graham Rockingham of The Hamilton Spectator. She toured across Ontario, hitting Canadian Music Week in Toronto (2019), Hamilton's Festival of Friends (2018, 2021) and New York City's Sidewalk Cafe (2017). She performed on CHCH TV's Morning Live, and the Cable 14 programs Ensemble! and Marz Garage. Tracks from Burgundy were played on CBC Radio's Fresh Air and In the Key of C, with host Adam Carter praising the track Sunset for its "real, honest purity." Her Burgundy release concert at Hamilton's beloved Jillard Guitars sold out.
Then the pandemic hit, putting Whorms' tour abruptly on pause. "I was in shock. I couldn't write lyrics for months", Whorms recalls of Ontario's COVID-19 lockdowns. She began working remotely as a screen composer, creating instrumental soundtracks for film and television. During this time, she also released "quietly beautiful and moving" solo renditions of Bing Crosby's "I'll Be Home For Christmas" and Jann Arden's hit single "Insensitive", which Darryl Sterdan of Tinnitist calls "a piece of pure piano-based heartbreak". 
Then inspiration returned. "As I adjusted to pandemic life, words started coming to me again. I started live streaming concerts from my home and chatting with my listeners online. I wrote several albums' worth of new songs, finding bits of meaning in our shared lockdown challenges." 
The first of these new compositions, a holiday song called "Christmas Morning", will debut on Nov 1. Dedicated to Whorms' family, the track features Drew Jurecka (Dua Lipa, Alvvays) on violin, Davide Direnzo (Holly Cole, Alanis Morisette) on drums and production by Mark Lalama (Dizzy & Fay, Susan Aglukark). 
"The holidays are usually an extraordinarily busy and stressful time for musicians. During Christmas of 2020, all of that went away. It left me thinking of the only thing I really care about this time of year: being with my family."   
Having also been reunited with her band and listeners in person, Whorms returned to the stage in September of 2022 with a sold-out show at Hamilton's LIVELab. "Playing live again and having new songs to share is invigorating,' says Whorms, who will be splitting her time between Ontario recording studios and stages this fall. "I'm finally back where I belong."
[Photo by Erik Marcinkowski]